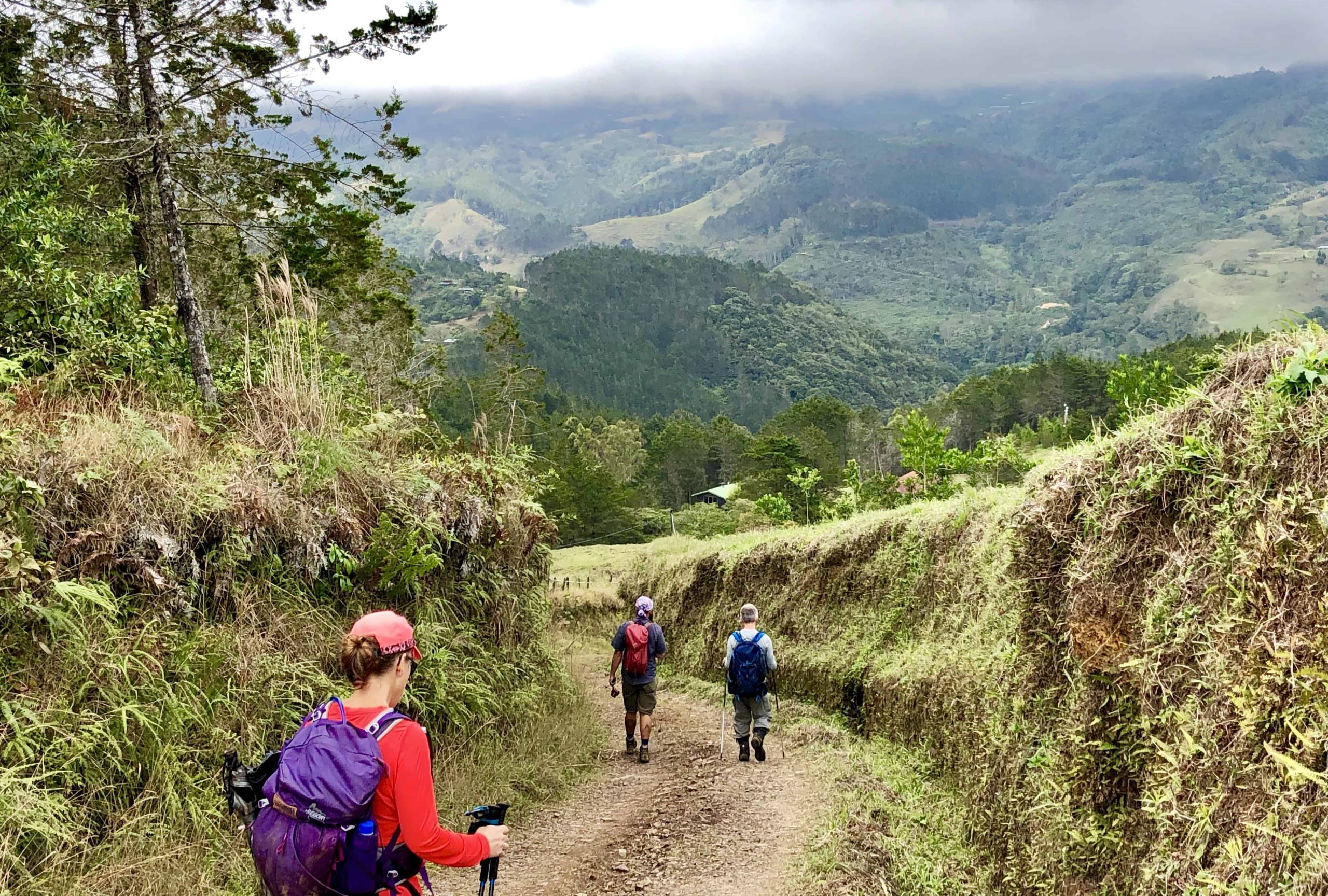 Important: Hike is unavailable during September and October (till mid-November) due to the rainy season. From 1 to 4, people include a bilingual guide, and more than five people consist of a bilingual guide and an assistant.
Los Santos Forest Reserve: It comprises some 63,000 hectares of primary, secondary, coffee and pasture cloud forests. The characteristic landscape of this space shows us a mosaic where natural and cultural ecosystems coexist, nuanced by a high biological diversity, which encompasses a natural flavor along its many routes.
All visitors will be able to explore the different paths of the Savegre, a set of attractions, ranging from the clear and sonorous waters of the mountain torrents, the peaceful and majestic woods. There are also daily activities in the picturesque rural communities' married to the forest. This area includes one of the most biologically diverse places in the country, and constitutes, among other functions, a key link between Manuel Antonio and Tapantí national park. The trails are narrow, with slippery stretches or those that require attention for the abundance of obstacles such as rocks, mud, dense vegetation, as well as precipices or ravines.
The land is scarred. It is likely that the guide will wield his machete to clear the path a bit. Several shallow but flowing streams cross our paths; generally, this difficulty is chore rewarded by the abundance of multiple waterfalls. This area is literally an oasis of great importance for the conservation of hydrographic basins and preservation of biodiversity. It is a habitat for the quetzal and other beautiful birds like the trogon. Also for hummingbirds, turkeys, multicolored butterflies, frogs, white and red monkeys, peccaries, foxes, raccoons, coyotes, coatis, mountain mice and felines such as jaguars, cauceles and breeding lions also abound. Tapirs whose footprints attest for their search for the so-called tapir culantrillo, an omnipresent plant in this area. There are also snakes such as the Toboba, the Kera and the coral.
As to flora, the reserve contains very tall trees and many epiphytic plants (orchids, bromeliads and ferns).
Here you will find deer and trees such as oak, myrtle, magnolia and jaul. There are also species such as murta, tirrá, guaba, quina, bacillus, papayillo, cucaracho, quizarrá, duraznillo, picarillo, palm hearts, straw stick, arborescent ferns, taco de mico, copey, cirrí cañuela, parrot, cypress, poor parasol, cedrillo, arrayancillo, candelillo and male nance. The forest is characterized by high humidity and cool temperatures, and by being frequently covered with clouds.
Additional information: Check in at 14.00h / Check out at 12.00 hours
Please note that the hiker must carry only a backpack with the necessary gear for those days (recommended 8 kg), if it is the case of carrying large luggage he must cover the cost of 4×4 transport to carry the additional luggage.
It is requested to have experience in heavy trekking and good physical condition. It is recommended to do this hike throughout the year with the exception of the months of September and October for the winter season.
The prices of the package of the hike already have the VAT included.
Private transportation from London Quepos to Manuel Antonio or Quepos according to where you choose.
Bilingual guide with experience in mountain hikes
Luggage porter
Rural Accommodations
Full board, based on prior description
Included transportation till Quepos/Manuel Antonio.
 
voluntary tipping
alcoholic beverages
Please note that each hiker should carry its own backpack with all necessary belongings throughout the complete hike. Recommended weight 8kg. In case there is rest-luggage to transport, please consider the extra cost mentioned above.
You should bring in your backpack:
rain coat
Insect repellent
flash-light
hat
comfortable clothing (dry fit) and already worn hiking shoes
Sun Block
Water bottle & filter